indie art & design blog
grrrls!
Wednesday, February 06, 2008 | by Carolyn Price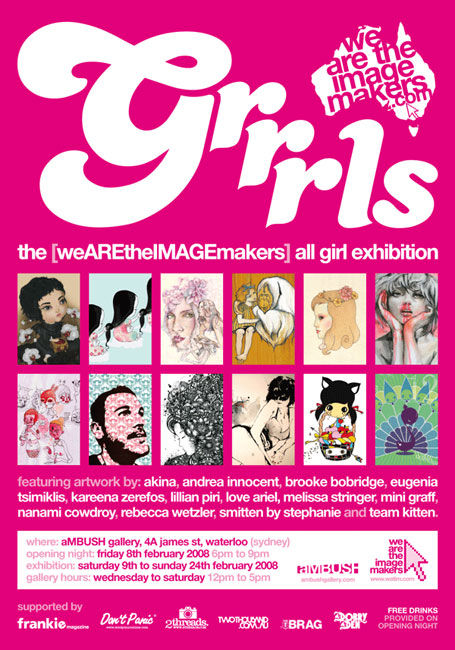 This will be an exhibition not to be missed (if you're in Sydney, that is)... Not for profit online publication [weAREtheIMAGEmakers] is presenting an all girl exhibition with a crazy talented line up of female Australian artists. Hailing from all corners of the country, participating artists include:
I'm sure that list of talent you might wish you possess is motivation enough - but just in case you need some inspiration, I've included a selection of works that I adore from just a few grrrly girls below...
These subtle and moving limited edition art prints are by Kareena Zerefos. Each print is AUD $185 and available from Kareena's "corner store". Above left is "Owl" and right, "Alex from Patras". "Owl" is also available as an A2 poster (printed on 100% recycled paper) for AUD $12. I'm very much looking forward to seeing Kareena's exhibition pieces!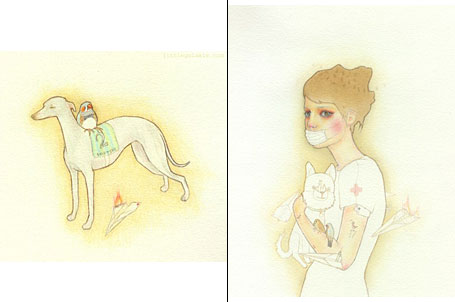 The dreamy coloured pencil work of Lilly Piri is very well known & so beautiful. The artworks pictured above are "Off To See The World" (left) and "Relocation" (right).
A miniature print of "Relocation" (7.5" x 9"), is available from the Thumbtack Press for US $19.99. It is one of 25 different works which are for sale in this format. Gift cards, button sets, original artworks, postcards and the limited edition "silent water zine" (featuring 10 previously unpublished drawings by Lilly Piri and her husband, Heiko) are also all available through Lilly Piri's online store.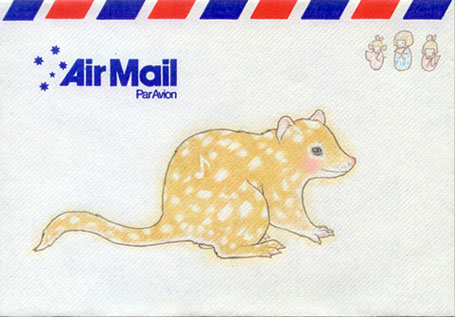 The distinctive, graphic & very lovely artworks below are by artist Brooke Bobridge. Having grown up in Perth, she's lived in Singapore, Nairobi, London & Edinburgh and currently calls Melbourne home. Brooke is inspired by big cities and travelling, and draws from Asian influences in her work. She is always exploring new designs and ideas for her hand-screenprinted works. Limited edition prints of her work are available from a number of online stores including one of our local favourites Moose: Art for Living - and her label, nightsidedown is coming soon!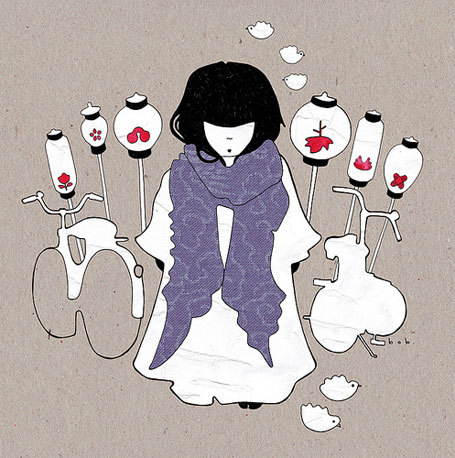 The artwork above is "Lanterns 2007", and below, "Darjeeling 2007". I especially love the colour palettes Brooke has used in these two. The soft grey tones, reds & purples contrast beautifully with the crisp white elements. mmmm....wintery!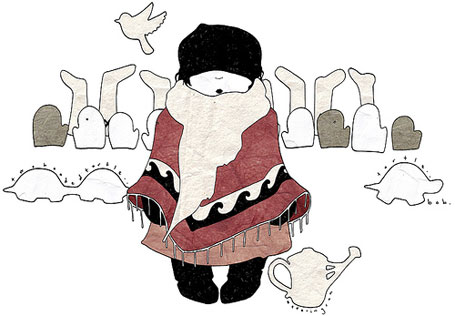 The Grrrls exhibition opens at 6pm this Friday evening (8.2.2008) at aMBUSH Gallery in Waterloo. It continues until Sunday 24.2.2008, with gallery opening hours of 12pm - 5pm, Wednesday through to Saturday. Special thanks to Liss for drawing my attention to this exhibition through her beautiful blog, Daydream Lily.