indie art & design blog
girlie shows!
Wednesday, October 15, 2008 | by Carolyn Price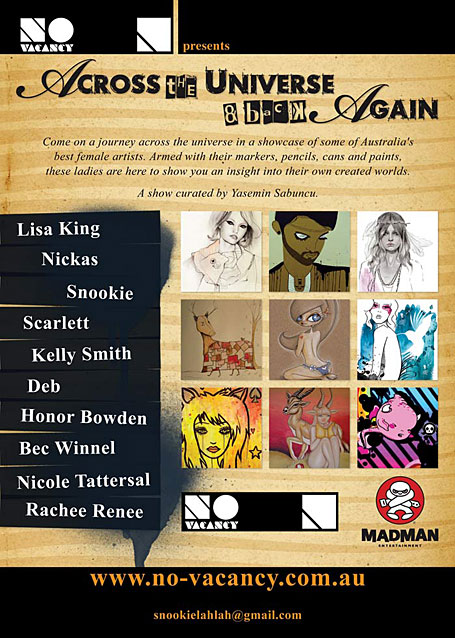 Travel Across the Universe and back again tonight! This all girls' art exhibition opens at No Vacancy Gallery, Melbourne, from 6 - 8pm. On show will be artworks by 11 talented gals including Lisa King, Nickas, Snookie, Scarlett, Kelly Smith, Deb, Honor Bowden, Bec Winnel, Nicole Tattersall, Rachee Renee and Lauren Sutter. (Thanks to Lauren Sutter whose blog helped me find most of these links in no time!)
No Vacancy Gallery
27-33 Red Cape lane, Melbourne.
Opening night: 15th October 2008; 6pm - 8pm
Exhibition: 16th Ocotber - 22nd October 2008.
These girls have been busy! The intriguing works below were photographed by Nicole Tattersall at the Drape it in Sound exhibition a little while ago. I love Nicole's Ghost artwork!.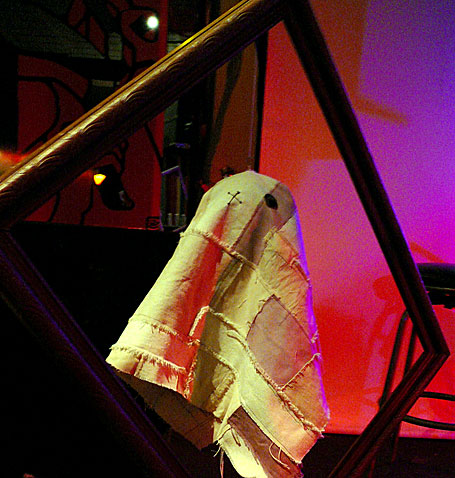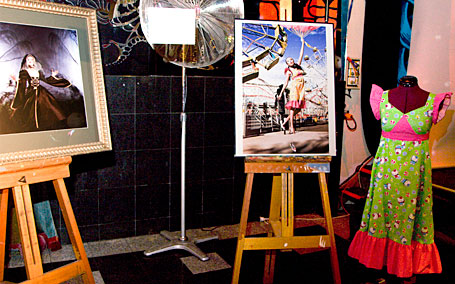 also showing now...

is A to Z at Brunswick Bound, featuring the talents of another four indie faves: Catherine Campbell, Andrea Innocent, Mel Stringer and Eveline Tarunadjaja! I'm wishing I was there...
Brunswick Bound
361 Sydney Rd, Brunswick, Melbourne.
Exhibition: 11th - 31st October 2008.
and another show...
Bec Winnel and Kelly Smith will also be taking part in the upcoming Cream Coloured Ponies & Crisp Apple Strudels exhibition at The Grand Social pop-up store later this month. They will be joined by Kareena Zerefos, Courtney Brims, Anna Pogossova, Eugenia Tsimiklis, Tina Salama & tmod. This one will be in my little home town (Sydney)! Found via Daydream Lily.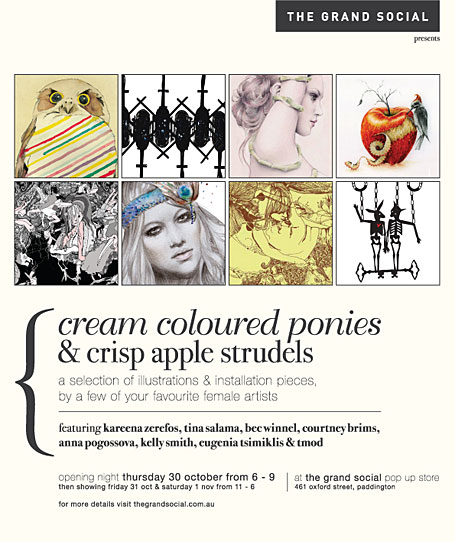 The Grand Social Pop-up Store
461 Oxford Street, Paddington, Sydney.
Opening night: 30th October 2008; 6pm - 9pm
Exhibition: Fri 31st Ocotber - Sat 1st November 2008, 11am - 6pm.
If you've been to any of these shows, or have them jotted down in your diary, we'd love to hear your comments!