indie art & design blog
feature artist: fontaine anderson
Thursday, December 20, 2007 | by Carolyn Price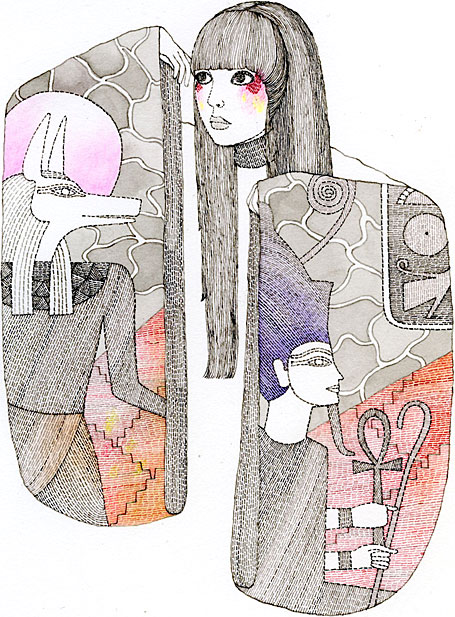 These incredibly beautiful artworks are by Adelaide-based illustrator & designer Fontaine Anderson. The images pictured here will be for sale as prints at The Jacky Winter Group exhibition tonight (20th December 2007)!
If you could bring yourself to part with one of these, it's just in time for Christmas and would make a very special gift... Pictured above is "Pharaoh Sleeves #2", which shows beautifully the intricate & delicate style of Fontaine's recent work.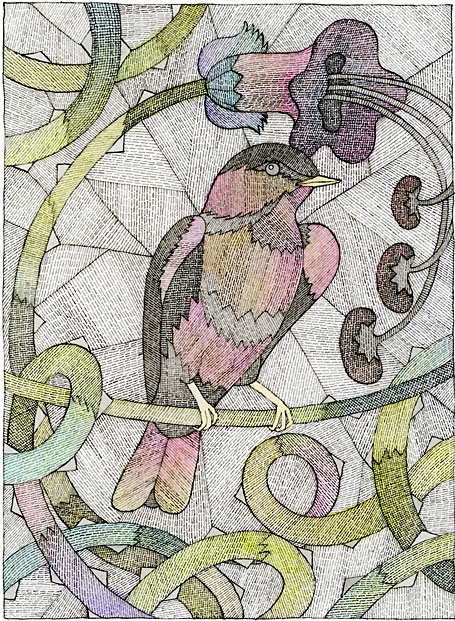 "Untitled", (pictured above) is the illustration Fontaine created for her chapter in "Common City Birds, The Jacky Winter Group Field Guide". She is one of a handful of talented Australian illustrators represented by the agency.
Fontaine graduated from an honours degree in Visual Communications at the University of South Australia in 2004 and since then has worked as a graphic designer and freelance illustrator. In 2006 she undertook and intensive illustration summer school at Parsons The New School of Design in New York and during this time she developed her illustration style using ink and soft colour washes. I really love the effect she achieves through her limited use of colour. Fontaine's distinctive dashed linework seems to interact with the colour washes creating unique & beautiful textures. One work that you might recognise is "Be-Fri" (pictured below) which was created for a promotion by Adelaide boutique Irving Baby.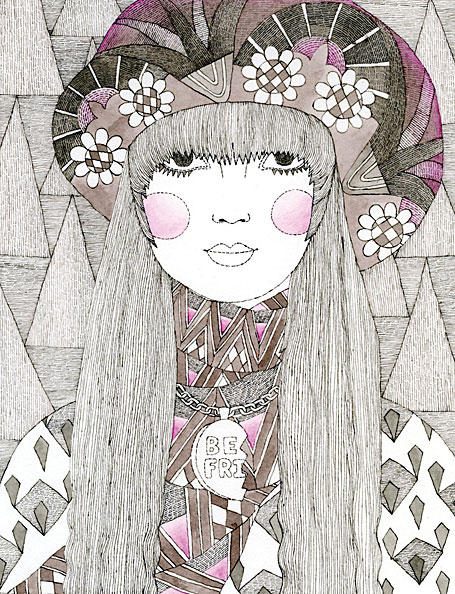 Fontaine is inspired by fashion and loves the drama and elegance of elaborate robes and costumes - something that can clearly be seen in the work featured here! She is also a lover of nature and ancient history and uses motifs from ancient Egypt and Africa in her illustrations. The appropriately titled "Aztec Pattern" (pictured below) is one such example.
2007 has been a wonderful year for Fontaine, and she has completed commissions for Anna Sui, PAM, Natalie Wood, Elle Girl Holland and MAP London. She is looking forward to working with more wonderful fashion designers in the new year & I know I'm looking forward to seeing the results!