indie art & design blog
40 thieves
Tuesday, June 17, 2008 | by Carolyn Price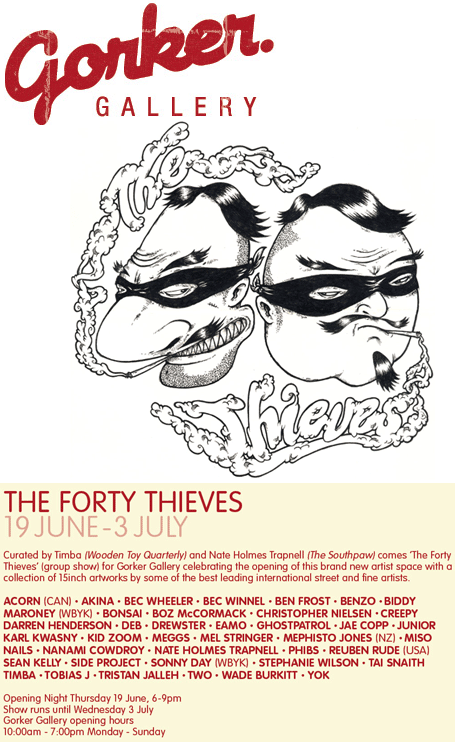 Opening in Melbourne on Thursday night is a new group exhibition... and a new gallery! To celebrate the opening of brand new artist space, Gorker Gallery, the 40 Thieves exhibition will fill the walls with a collection of 15x15inch artworks by some of the best leading international street and fine artists.
40 Thieves has been curated by Timba of Wooden Toy Quarterly and Nate Holmes Trapnell of The Southpaw. The artist lineup is impressive - the 40 thieves include some indie art & design favourites which you're sure to recognise...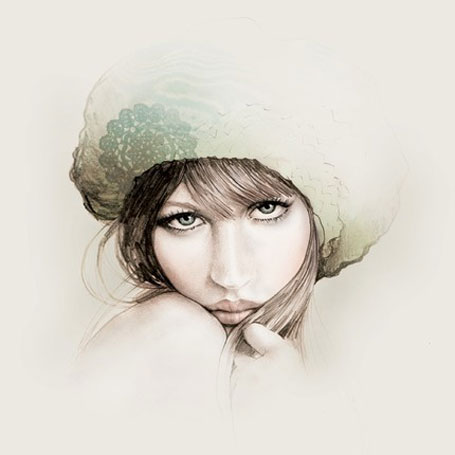 Featured Thief 1: Bec Winnel
We've recently seen the work of MyCharlieGirl popping up in publications all over the place! Melbourne artist Bec Winnel creates delicate & incredibly beautiful artworks by combining her natural talent for sketching with digital work in Photoshop. She has created a distinctive style which I love, & one of her new works is pictured above. "Gisele" is a limited edition Giclee print & is availble for US $35 from the MyCharlieGirl Etsy store.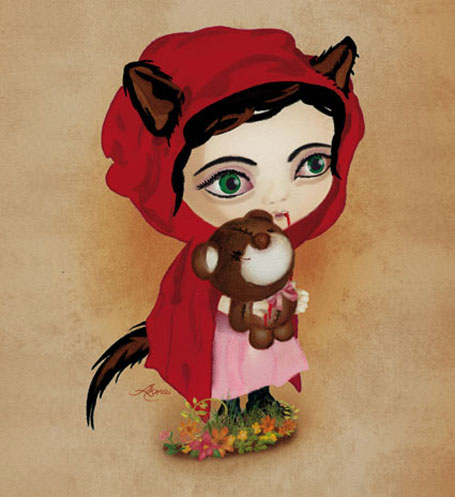 Featured Thief 2: Akina
I really admire Lang Leav & her label Akina, and "Red Riding Hood" (pictured above) is one of my favourites from her "Villains". Each of her artworks is accompanied by a familiar tale with a twist...
"One fateful day while in the woods
Misfortune fell on Little Miss Hood
A Big Bad Wolf dressed as her kin
Was allowed to nibble on her skin
So now each time a full moon shines
Blood and carnage are for what she pines
When sweetness turns to all things foul
She's a little werewolf on the prowl"
The 40 Thieves exhibition opens Thursday evening 6-9pm (19.6.2008).
The show continues until Wednesday 3.7.2008. Gorker Gallery opening hours are: 11am - 7pm Tuesday - Sunday, and the gallery is located at 395 Gore St (corner of Gore St & Kerr St), Fitzroy, 3065. Phone 03 9416 5111.
If you're in Melbourne, make sure to get along!