indie art & design blog
indie avalanche of prizes at finders keepers
Monday, November 30, 2009 | by Carolyn Price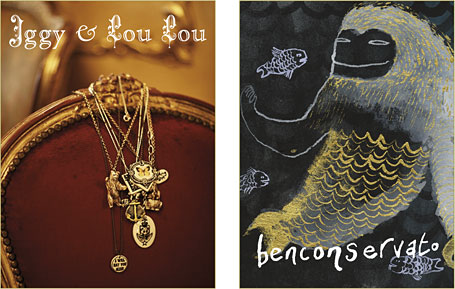 The next Sydney Finders Keepers Markets is fast approaching! On Friday & Saturday (4th & 5th December 2009), Carriageworks will once again come alive with a crazy array of art, design & craft products. You'll be able to do all your Christmas shopping at once!
YOUR CHANCE TO WIN INDIE... BIG TIME!
Announcing: indie art & design and The Finders Keepers have joined forces to give you the chance to win the BEST CHRISTMAS PRESENT EVER with the INDIE AVALANCHE OF PRIZES!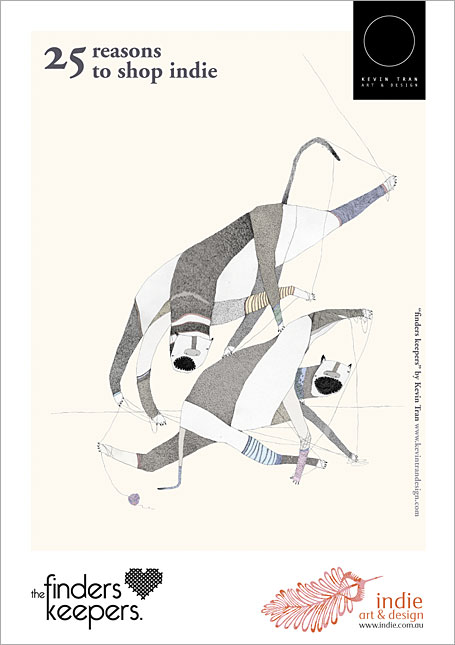 In fact, we have assembled 3 different indie gift hampers valued at over AUD $1200 each! The gifts have been provided by 24 of our favourite indie labels, and for $5, a ticket can be yours! $2 from each ticket purchased will be donated to Oxfam, and with every ticket, you'll also receive a very special booklet we've had printed, featuring artwork by Kevin Tran (who created the December Markets flyer) on the front cover, and images from each participating label inside!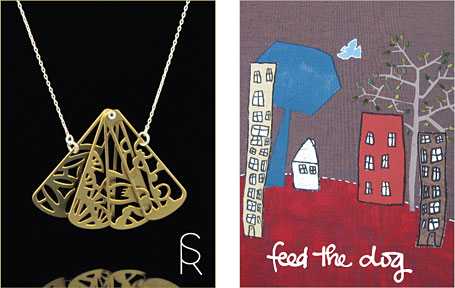 The incredible Indie Avalanche of Prizes will be on display at the event, where you'll be able to meet us in person! Artists & designers have given us some of their favourite pieces, including an original painting by benconservato, a 'PaperCuts Small Fan Pendant' by Sarah Rothe, a very special hand printed and embroidered cusion by feedthedog, gorgeous ceramic pendants by Iggy & Lou Lou, a sterling silver 'lovebirds' pendant by a skulk of foxes, exquisite feathered head bands by South for the Summer and many more gifts from Nikki Catalano, edward & lilly, Bonnie Poplar, little white dish, Trove, Simone Walsh, Umbrella Prints, Little Jane St, Non-Fiction, Mainichi, Made by White, Saffron Craig, Lark, geritom71, Duckcloth, Gaye Abandon, me and amber and Chimney House Shoes.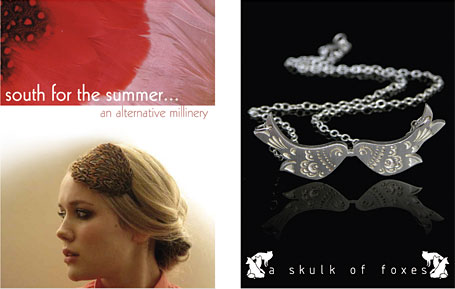 Stay tuned as we'll be revealing more later in the week! To enter in the draw & grab your chance at winning the best Christmas-gift-to-self you could dream of, come and visit us at the Non-Fiction/indie art & design stall! We'd love to say hello, and hope to see you soon...
Our thanks to D&O Printing, Artarmon, for their generous sponsorship!