indie art & design blog
winterland markets callout
Wednesday, June 16, 2010 | by Carolyn Price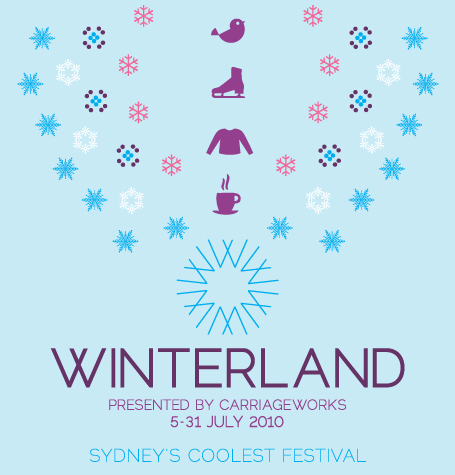 The girls from The Finders Keepers Markets have embarked on another new project & are curating the brand new Winterland Markets to be held at CarriageWorks as part of the Winterland Festival.
Not only will Winterland boast an ICE RINK, it will also feature a series of 18 live music events (40+ bands), a delicious alpine cuisine menu and, of course, the winter-themed design & art markets. The event is free to attend & family-friendly, with the ice-skating sessions themselves costing between $12.50 - $16.50.
Winterland Markets Stallholder Callout
The selection criteria is very different from other Finders Keepers events. The girls are looking for stallholders to sell high quality, well-presented Wintery-themed products: design & art products, or vintage, books, music, food, plants etc from both new & established businesses. If this sounds like you, visit www.thefinderskeepers.com/winterland.php to apply for your stall.
Market days & times are: Thursday & Friday evening 6pm – 10:30pm & Saturday 11am –10:30pm from 8th to 31st July. The cost per stall is $400 for a weekend, including a 2.5m x 2m space, trestle table & chairs & access to power if required.
Weekends now booking:
Weekend 1 – 8th, 9th, 10th July
Weekend 2 – 15th, 16th, 17th July
Weekend 3 – 22nd, 23rd, 24th July
Weekend 4 – 29th, 30th, 31st July
Get your skates on!