indie art & design blog
glimpses from ladies first
Thursday, June 03, 2010 | by Carolyn Price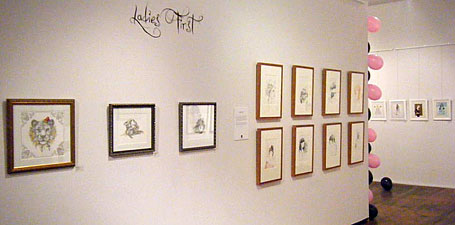 If you haven't yet seen the Ladies First exhibition at Brunswick Street Gallery, today is your last chance... (The gallery is open until 10pm.) The opening night was packed, and the gallery decorated with columns of pink & black balloons, tying in with the play between naughty & nice. Guests could also choose between fluffy marshmallows or black licorice! The title wall above features work by Courtney Brims and Emma Leonard.

Curator Tessa Yee was overwhelmed by the positive responses she received, both on opening night and throughout the show. She has also been impressed with the widespread interest in affordable, delicate drawings & illustrations, with many visitors eager to purchase artworks.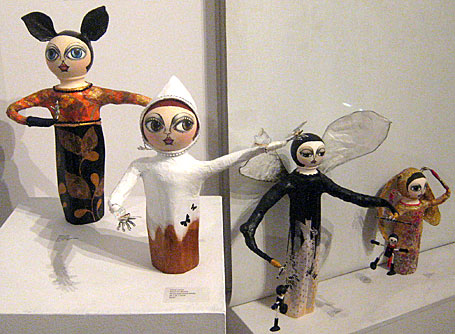 In addition to framed pictures, there are also some 3D works including the sculptures by Marie Larkin (pictured above) and selected pieces by Helani Laisk & Josephine Bradley Scott.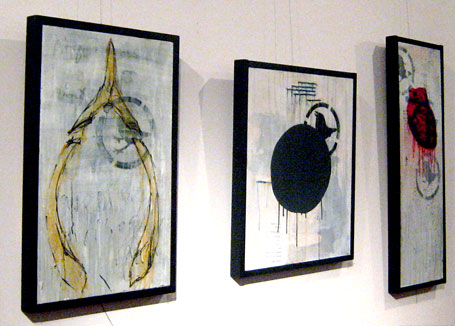 For artist profiles, see our earlier posts, "ladies first at bsg" and "more from ladies first".
The Ladies First exhibition concludes today, 3rd June 2010 at:
Brunswick Street Gallery
322 Brunswick Street,
Fitzroy, 3065.
The gallery is open 7 days from 10am - 10pm.