indie art & design blog
finders keepers - brisbane!
Saturday, October 31, 2009 | by Carolyn Price
STARTING TODAY: The first ever Brisbane Finders Keepers markets!
Our favourite designers markets have headed North to welcome Queensland fans to indie shopping heaven. Many Queensland-based designers & makers will be exhibiting at Finders Keepers markets for the first time. They'll be alongside designers who have travelled from up from Sydney, Melbourne & elseware to showcase their products to a new crowd.
Below, we've pictured a small selection of delights you'll find this weekend at the Old Museum (next to the RNA showgrounds in Brisbane). Featured is the work of Little Jane St, Courntey Brims, Edward & Lilly and Bespoke Letterpress We'll let you discover the rest...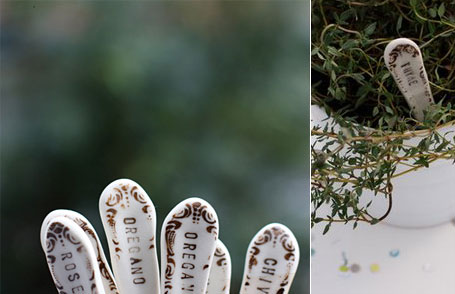 Little Jane St is the stationery label of Brisbane-based designer, Alarna Zinn. She makes a great variety of greeting cards and gorgeous little accessories like the ceramic herb nametags and paper garlands pictured below. There are many more beautiful photos on her web site, www.littlejanest.com.au and blog, littlejanest.blogspot.com. Do visit! (Both her sites and her stall at Finders Keepers!)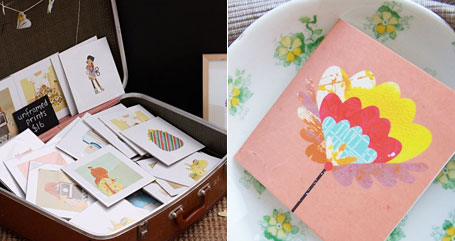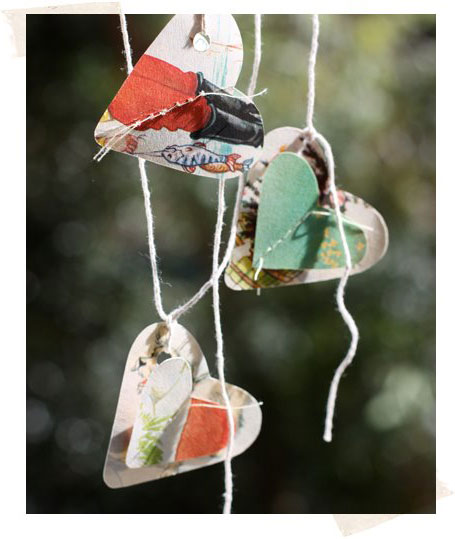 Courntey Brims is the Brisbane-based artist responsible for the exquisitely beautiful illustration on the Brisbane Finders Keepers markets flyer (which we pictured in our post about Brisbane applications). Her work is so finely detailed - with fairytale girls and shy forest creatures drawn into intriguing tales of their own.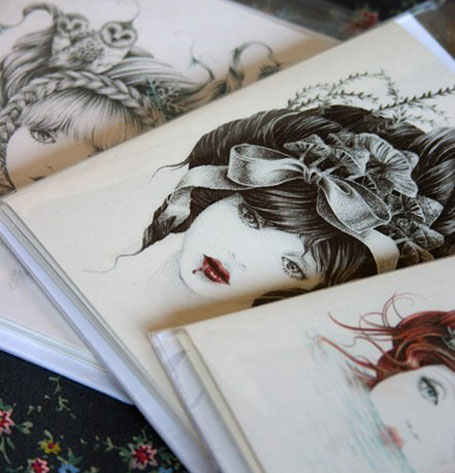 Don't you LOVE the "Blossom" illustration below - where the little dear's antlers have sprouted blossoms (and attracted a couple of resident spiders)?! You can see more of Courtney's gorgeous drawings at www.courneybrims.com.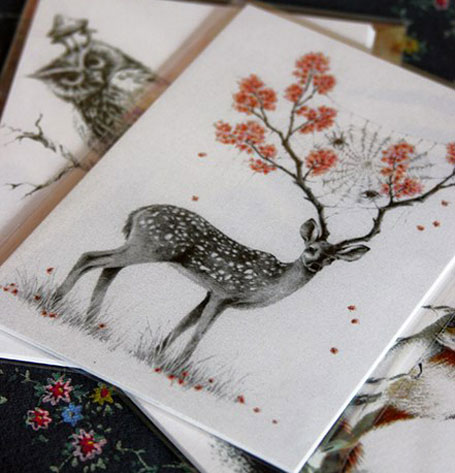 Edward & Lilly is another Brisbane label who will be showing off super-sweet creations this weekend. Designer Rebecca Cason embroiders gorgeous little characters onto linen & Japanese fabrics. The expression on Kitty's face (below) is perfect!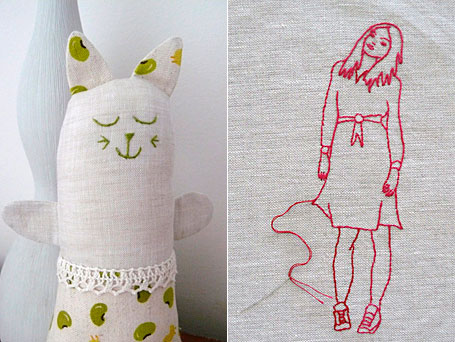 Rebecca incorporates her embroidered designs into accessories, softies and decorations beautifully. The pile of birdie shapes below will have been filled with lavender by now so that you can decorate your Christmas trees with Christmas birdie cheer! You can read more about Edward & Lilly and see many more photos & designs at www.edwardandlilly.com, or visit the MadeIt and Etsy stores...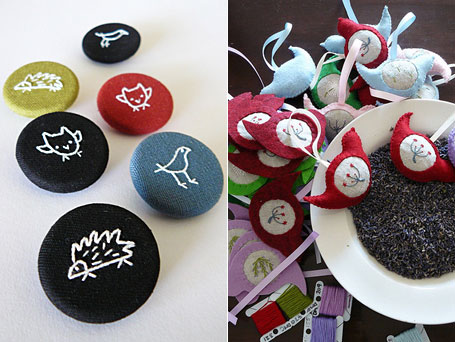 Bespoke Letterpress create beautiful stationery and limited edition prints using rich 100% cotton paper, deep impressions and their antique 1893 Letterpress.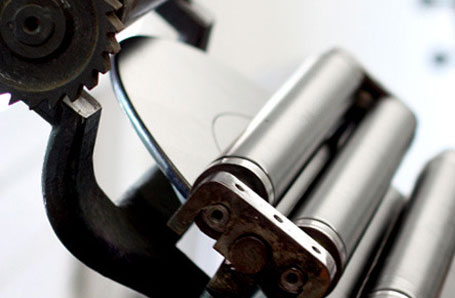 The prints are illustrations by a variety of artists including Nancy Mungcal, whose "Honey In Sunshine" design is pictured directly below, and Chrissy Lau, whose "Geraldine & Walter in Love" illustration is underneath. You can find out more at www.bespokepress.com.au and the Bespoke Press blog.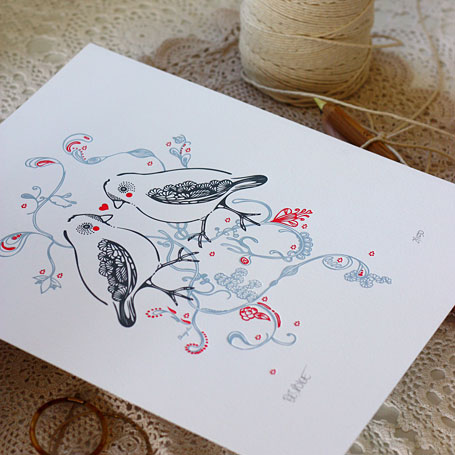 The Finders Keepers opens today at Old Museum (next to the RNA showgrounds in Brisbane), cnr Bowen Bridge Road & Gregory Terrace,
Herston. Hours are as follows:
Saturday 31st October: 12pm - 9pm
Sunday 1st November: 10am - 5pm
Best wishes to all the Brisbane indies who will be attending or exhibiting at their first Queensland Finders Keepers!